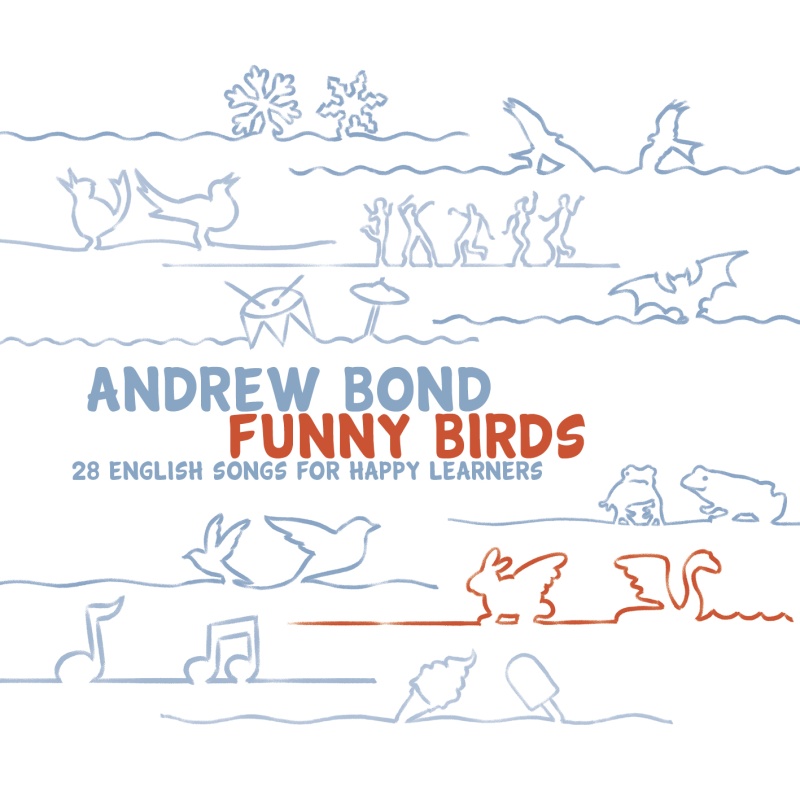 Funny Birds
28 English songs for happy learners
28 songs for happy learners: Das Musik-Album «Funny Birds» richtet sich in erster Linie an alle jungen Englisch-Lernenden ab ca. 9 Jahren bzw. ab der 3. Primarschulklasse.
Die Texte der englischen Lieder sind bewusst einfach und schlicht gehalten und greifen verschiedenste Alltags- und Unterrichtsthemen auf – vom ersten Morgengähnen, den Tageszeiten und Wochentagen über Farben, Lieblingsdinge, Körperteile und Verkehrsmittel bis hin zu Vögeln, Tieren und vielem mehr. Musikalisch eingebettet sind die Texte in wundervolle musikalische Kompositionen mit Ohrwurm-Charakter – und so ist ein herzhaftes Singen und eine wirkungsvolle Lern- und Sprachübung garantiert. Englisch lernen leichter gemacht!
The 28 fun songs of the album "Funny Birds" have been written for young language learners from about 9 years of age. Easy lyrics portraying everyday topics are set to catchy tunes. From the first yawn in the morning through the times of the day and the days of the week to colours, favourites, body parts, means of transport, birds and animals and more: the songs guarantee hearty singing and great language practice.